Swiss Chard
Swiss Chard is a lovely leafy vegetable, full of antioxidants. It is an eye-enhancing addition to any salad. This plant requires only slightly acidic soil and is very adaptable. It prefers full sun, but can adapt to partial shade. It comes in many different shades: red, medium and dark green, purple and yellow. Of course, moisture and well-drained soil are needed. For the reddish varieties, be sure to start them after the last frost. Other varieties can be planted before the first frost, as they are hardier in the cooler temperatures. They can grow quite tall.
Common Problems and Pest Control
Floating row covers are the basic organic gardener's mainstay for preventing mildew problems and attacks by aphids. Leaf miners as well will be inhibited as well.
---
Collard Greens
The biggest bonus of growing collard greens is the fact that it is quite frost resistant and yet will grow in the heat as well. During the very hot, blustery days of high summer, provide shade for them. They dislike being too dry. The flavor of the leaves will suffer. They are best grown in fertile but average soil, but that needs to be well drained. Mulching helps retain the moisture they need.
Common Problems and Pest Control
Although collards are susceptible to the kinds of pest that infest other green vegetables, they are not that sensitive to them. Try them out for starters, and – if they show no signs of early infestation – you might not have to deal with pests or other problems.
---
Pumpkins
Pumpkins are fun to grow, but you need LOTS of room for them! They grow on long vines and, of course, the size of the pumpkins can be quite large. Their soil of preference is somewhat acidic, so use the organic sulfur for that if acidity is not natural in your soil. Keep the soil loose. That will be quite a task, because of the size of the area needed to be devoted to pumpkin growing. Fertility is a must. Pumpkins do love the heat and will flourish in mid-summer. When you first plant the pumpkin seeds, put up the floating row covers. That will help prevent striped cucumber beetles from invading later on. Of course, you will need to remove those row covers in due course, because the vines will need a lot of room to grow.
Common Problems and Pest Control
Spider mites tend to bother pumpkin plants, as do aphids. Your trusty hose will help you to wash off the plants early in the morning. Of course, pumpkins need a lot of attention, as those vines would like to take up every available area. They do need guidance!
---
Mustard Greens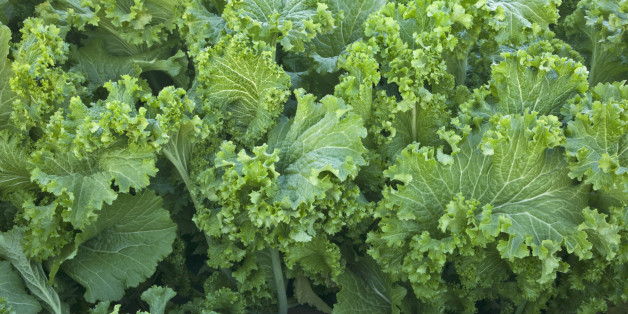 This green has a nice pepper-like taste to offset your salads. Soil requirements are much like most of your other crops: fertile, only very slightly acidic, and it must have constant moisture. This green, fortunately, benefits from some shade. You can make successive plantings as plants get used up. Mustard greens can be planted before the last frost and can also be a cool season crop.
Common Problems and Pest Control
Like the pumpkins, you need only use the floating row covers in the beginning of the growth. Aphids, of course, might be found and your mustard greens will need bathing in the morning.
Notice: Undefined index: taxonomy_link in /home/d/denem/cozyours.com/public_html/wp-content/plugins/pe-recent-posts/pe-recent-posts.php on line 749 Notice: Undefined index: author in /home/d/denem/cozyours.com/public_html/wp-content/plugins/pe-recent-posts/pe-recent-posts.php on line 756 Notice: Undefined index: taxonomy_list in /home/d/denem/cozyours.com/public_html/wp-content/plugins/pe-recent-posts/pe-recent-posts.php on line 757